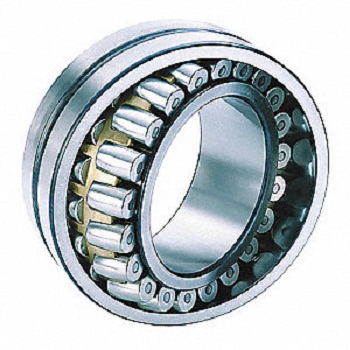 Sometimes your applications require bearings that can withstand extreme conditions. Spherical roller bearings are designed to withstand harsh circumstances, making them an excellent choice for goods with possible shaft alignment errors.

Spherical Roller Bearings are the best choice for requests requiring shock-resistant systems, but this isn't the only advantage these Bearing offers. The manufacturers of spherical roller bearings produce them with quality material and can withstand large loads, because of the alignment of their rings. Spherical Bearings have self-aligning capabilities as a result of the bent outer ring, making it more likely to engross shocks.

Design of the Bearings

Spherical Roller Bearings contain two rows of rollers separated by a cage or rib that may be closed or opened depending on the model and application, an exterior raceway, and dual raceways in the inner ring to support the rotating shaft. Surprisingly, the total performance and quality of the product are defined by the quality and alignment of raceways, cages, and rings. Asymmetrical rollers improve performance and precision, but symmetrical spherical roller bearings provide better load distribution and reduced vibration, which leads to increased longevity.

Because of its endurance, the manufacturers of spherical roller bearings in Gujarat use chrome for the production of these bearings, but sheet steel, polyamide, and brass are also employed in various applications.

Features of Spherical Bearings

Spherical roller bearings operate well in low- to medium-speed applications and can withstand harsh conditions. Spherical roller bearings with self-aligning capabilities accommodate shaft misalignment variations. In addition to their capacity to withstand misalignment, spherical roller bearings provide the following advantages:
The bearings have perfect suitability for high-radial-load applications.

The manufacturers of spherical roller bearings in Gujarat provide them with the capacity to support modest axial loads in both directions.

Spherical roller bearings provide better fatigue strength, increased wear resistance, and stronger protection against acceleration and shock.

There are several choices of spherical bearings available in the market to select from.

The spherical roller bearings are designed to be inseparable.

Applications of Spherical Roller Bearings

Because of their capacity to compensate for shaft misalignment, spherical roller bearings are a popular choice among many companies. Spherical roller bearings may be found in a variety of industries such as pumps, food processing, gearboxes, material handling, oil and gas, primary metals, printing, etc.

Specifications

The suppliers of spherical roller bearings in Gujarat provide highly functional bearings made with advanced technology. As the name suggests, these bearings are available in a round shape. The outside diameter of the spherical bearings ranges from 100mm to 150 mm. These products have optimum finishing providing the perfect strength and durability.
The spherical roller bearings are also lubricated with grease to protect them from rusting and corrosion.

Tips to Select the Spherical Bearings

For choosing the ideal spherical roller bearings for your industry, given below are some tips and things to be taken care of-
Determine the Bearing Load and Load Capacity. First, determine the type and quantity of bearing load that your application will impose on the bearing.

Understand Your Application's Rotational Velocity.

Consider bearing run out and rigidity.

Find the Best Bearing Lubricant for Your Needs.

The suppliers of spherical roller bearings in Gujarat provide various shapes and sizes of bearings at pocket-friendly prices.